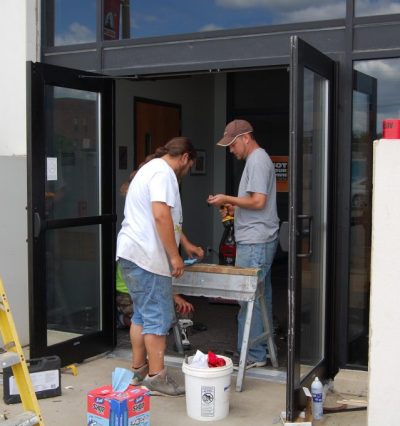 Residential / Commercial
Contact Landon-Landon for your residential door needs.
Smooth Steel Doors
Textured Fiberglass Doors
And More!
At Landon-Landon, we provide customized commercial doors for your business.
For architectural aluminum doors, we go through CMI Architectural to customize to your specifications. For commercial steel doors, we use CCP (Commercial Construction Products) out of Des Moines, Iowa.
Call Landon-Landon at (641) 753-6666 for more information and options.